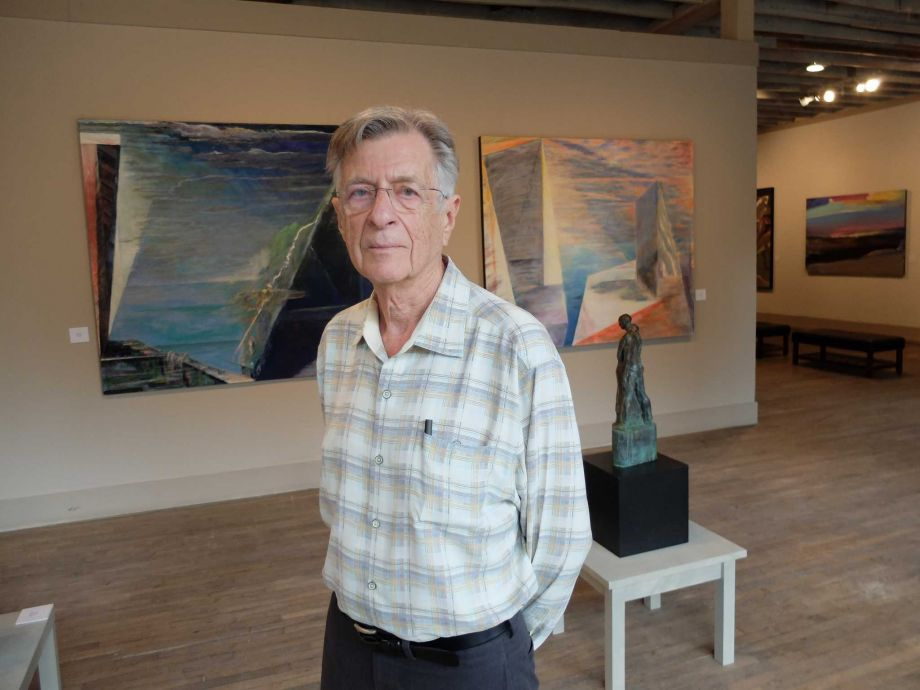 The Richard Stout Project

Among the most important of the Texas modernists is well-known Houston artist, Richard Stout. Stout has maintained a significant influence within the Houston arts community for over six decades, having produced a prodigious body of abstract expressionist paintings and sculpture, examples of which are included in many of the state's foremost public and private art collections. Stout's works have been widely exhibited and have received significant critical acclaim. Among numerous awards and acknowledgements, he was named the Texas State Artist of the Year in 2004. In addition to his accomplishments as painter and sculptor, he also served as an important art instructor and mentor, teaching first at the Museum School of the Museum of Fine Arts, Houston, and subsequently serving a thirty-year tenure as a member of the fine arts faculty at the University of Houston. Now in his eightieth year, the artist continues to produce magnificent paintings in his Montrose studio.

A. Digital Archive of the Artists Work and Career
As an artist actively working over a sixty year span (and continuing to work today), Richard Stout has produced an expansive body of work, including paintings, prints and sculpture. Working with an archive, yet to be determined, the project will secure digital images of the artist's entire body of work, in an archive for further research and study. The Stout archive is projected to be completed by February 2017 and will include biographical and career files of the artist.
B. Manuscript on the Artist's Work
This publication will serve as a complete and definitive summation of Stout's work in the field of abstract expressionism. In addition to documenting and acknowledging his contributions, the book will serve to further enhance the growing literature base on modernist painting in Texas and the American Southwest, and well as complement a future retrospective exhibition as a companion catalog.
The book is organized as a synthesis of four related essays, each developed by an accomplished art historian and curator. The specified length 8000-10,000 words, and will include 60 full-plate images of the artist's paintings and sculpture. William Reaves will serve as organizing editor of the publication. Confirmed essayists include Dr. David Brauer, Professor of Art History (Retired), The Glassell School; Dr. Jim Edwards, Professor of Art History, Houston Baptist University; Dr. Katie Robinson Edwards, Curator, Umlauf Sculpture Gardens in Austin; and Dr. Mark White, Curator, Fred Jones Museum of Art at the University of Oklahoma. Research and writing is already in progress.
C. Traveling Retrospective Exhibition
The retrospective exhibition is intended as a comprehensive survey of the artist's works featuring 45-60 paintings and sculptures spanning the artist's entire career. The Museum of Southeast Texas located in Stout's home of Beaumont Texas, has agreed to serve as the lead museum, and to host the inaugural exhibition in September of 2017. Ms. Sarah Beth Wilson, the museum's Curator of Exhibitions and Collections will serve as lead curator for the Stout Retrospective Exhibition.
William E. Reaves, President, William Reaves Fine Art